It's essential for a chocolate fountain rental business to be able to offer seasonal plans for various types of events, especially during the summer when many people are in a more festive and relaxed mood and want to host various parties. Summer is usually hot, so offering dipping treats suited to the season is important.
Cool Guests Off With Summer Inspired Dipping Treats
Summer prompts many outdoor summer events or indoor/outdoor events, where the main event takes place inside, but there are outside spaces for guests to gather and mingle. No matter where the event will take place, it's best to offer some seasonal dipping treats designed to cool down the palette, as well as please it.
Fresh, cool fruit makes great dipping treats not only because so many delicious fruits are in season during the summer months, but because fruit tastes even better dipped in a chocolate fountain. Summer berries, like strawberries, blueberries, raspberries and blackberries, threaded onto a skewer not only look attractive, but taste refreshing, even after dipped in decadent dark chocolate for chocolate fountains.
Frozen banana slices also taste refreshing and fabulous after a dip in milk chocolate for chocolate fountains.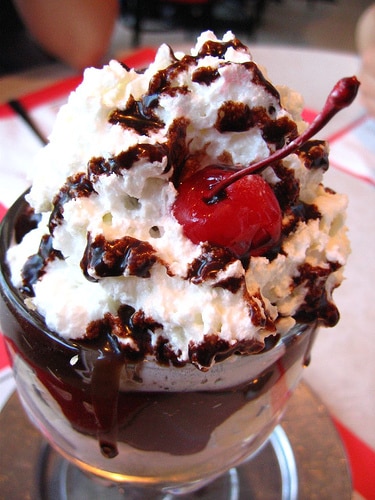 Cool Guests Off With a Chocolate Fountain and Ice Cream
Another fun option for a summer party is setting up an ice cream station with a one, two or three flavors to choose from, plus a variety of toppings. Of course, the star of the topping section will be the chocolate fountain! What will taste more delicious drizzled on an ice cream sundae than warm, rich chocolate for chocolate fountains?
You could offer white chocolate  for chocolate fountains in addition to milk or dark chocolate for chocolate fountains  so that guests can mix the two on top of their ice cream sundaes or choose just one to enhance their dish. White chocolate would taste especially delicious over a banana split, but would also enhance a mocha flavored ice cream.
Additional toppings that not only taste delicious over ice cream but drenched in chocolate for chocolate fountains are walnuts, pecans, macadamia nuts, cherries, strawberries, whipped cream and marshmallows.
This summer, be sure to have cool yet delicious and creative dipping treat options that not only taste even better when covered in chocolate from your chocolate fountain, but will help cool off guests during a hot summer evening – and help make the event stand out among guests and hosts alike.